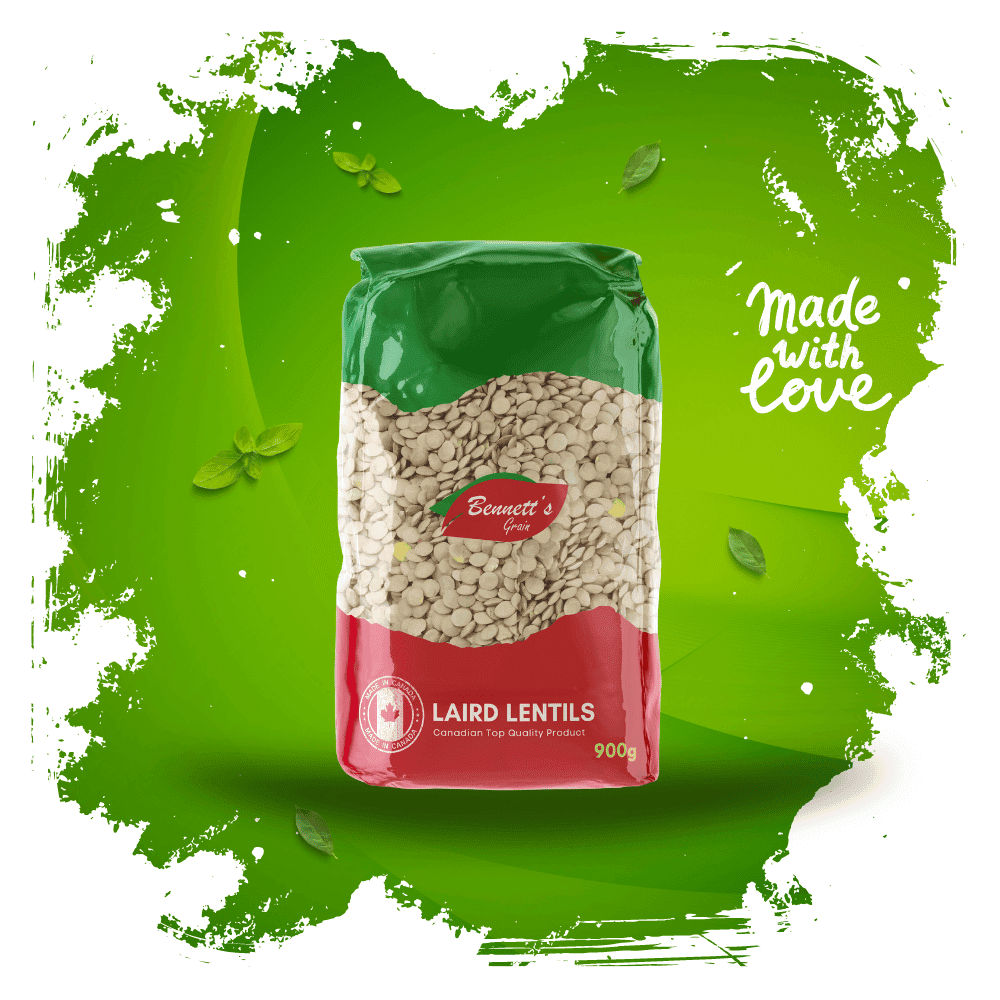 Canadian Laird Lentils Supplier & Exporter
We, Bennett's Grain, are a leading Canadian producer, supplier, and exporter of Laird lentils. Based in Saskatchewan, we produce and pack the highest quality Laird lentils from top farms across the province. Our focus on producing and filling high-quality lentils and our commitment to sourcing our product from the best farms in Saskatchewan has made us a reputable and respected name in the industry. In addition, our reputation for providing premium-quality lentils to customers worldwide has helped us establish ourselves as a top producer and supplier of Laird lentils in Canada.
Laird Lentils supplier in Canada
As a leading Canadian Laird Lentils Supplier and Exporter, we are dedicated to providing only the finest quality Canadian-grown lentils from Saskatchewan. Our crops are planted in May and harvested from mid-August to the end of August, ensuring our customers' freshest and most flavorful products. With Canada being one of the top nations for producing superior quality Laird lentils in large quantities, we are proud to be the leading Canadian supplier of this variety. Our Laird Lentils, with their 6-7 mm diameter, green seed, and yellowish exterior color, are visually appealing and boast a rich, nutty flavor and hearty texture. By incorporating Canadian Laird Lentils into your next meal, you can expect an unforgettable culinary experience that will leave you wanting more.
Laird Lentils are also known as Large Green Lentils. This name refers to the larger lentils' size and color, which have a green seed with a yellowish exterior.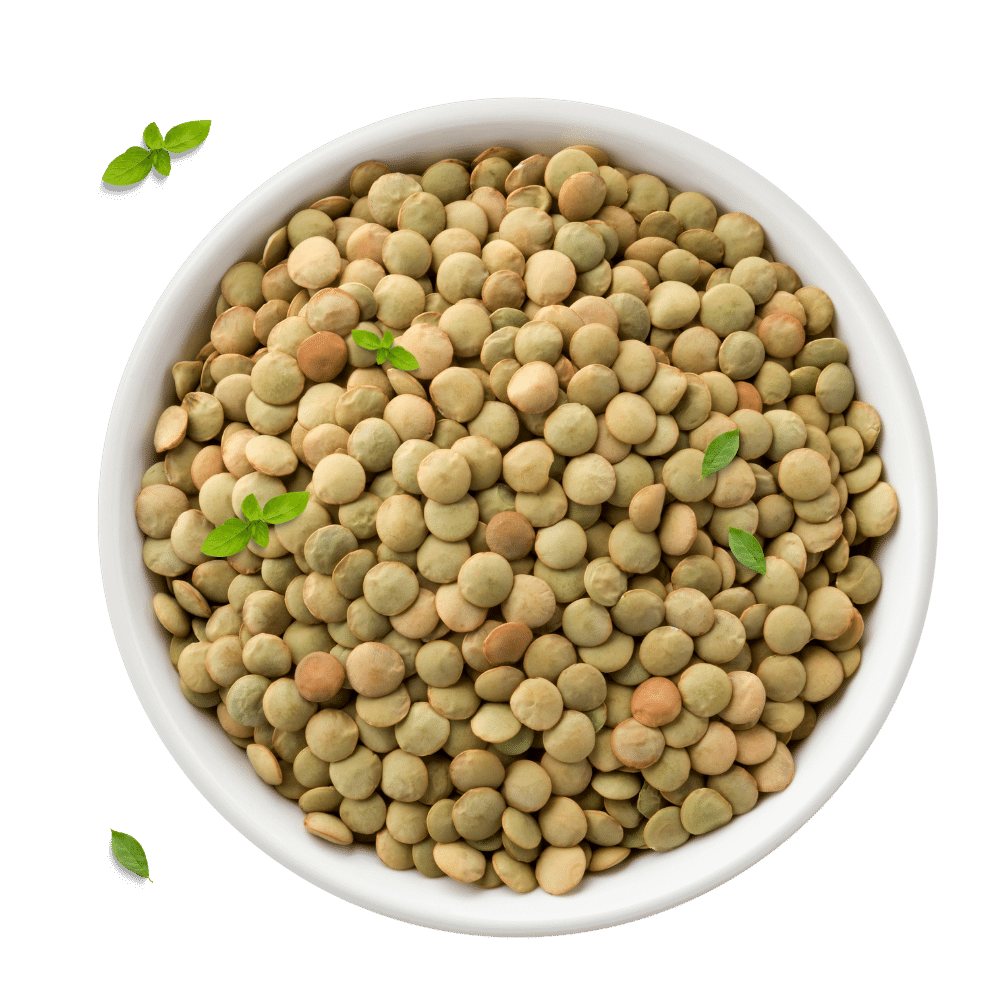 Bennett's Grain: Premium Canadian Laird Lentils
Bennett's Grain is a premium Canadian producer, supplier, and exporter of high-quality Laird lentils. They are dedicated to providing their customers with only the finest quality lentils, and their commitment to excellence is evident in every aspect of their business.
One of the critical services Bennett's Grain offers is its rigorous quality control process. They work closely with farmers in Saskatchewan to ensure that only the best crops are selected for processing. In addition, their state-of-the-art facilities are equipped with the latest technology to provide the highest quality product packaged and delivered to their customers.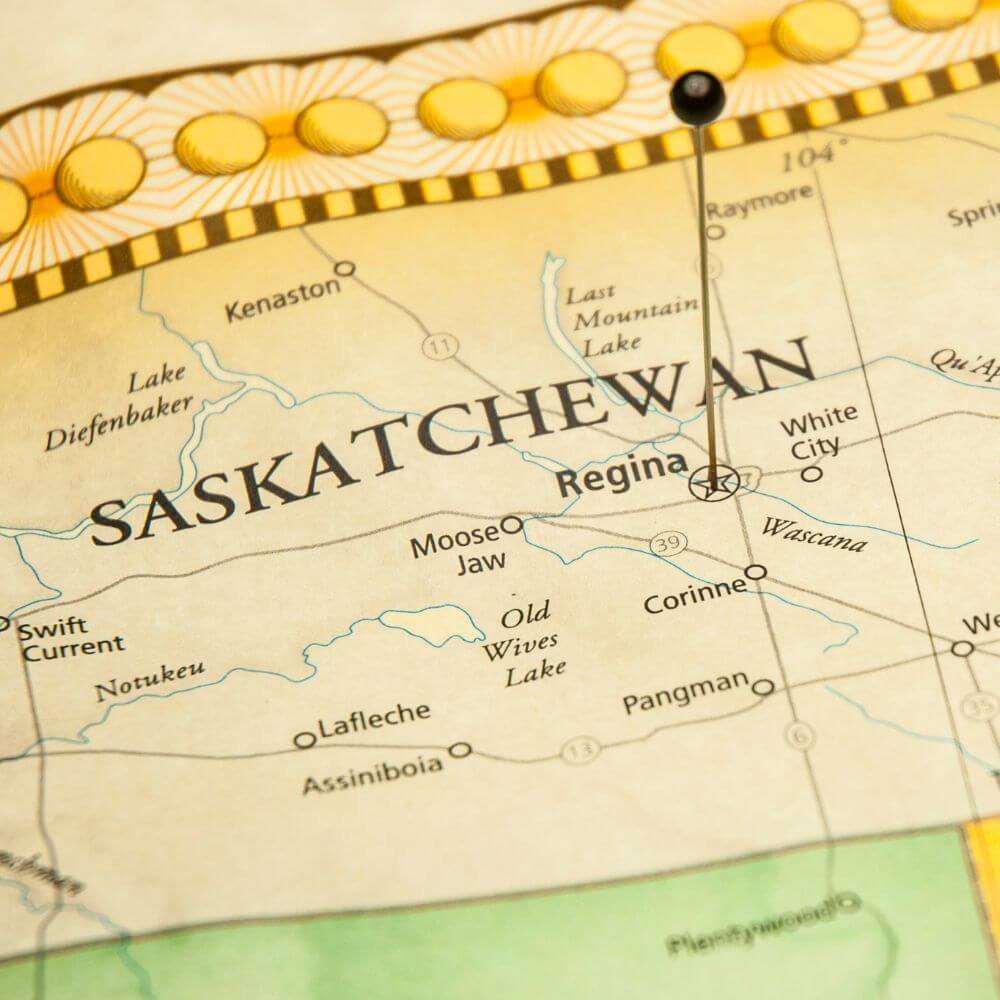 Leard lentils name believed to be named after the Laird area of Saskatchewan, Canada, known for its fertile soil and ideal growing conditions for lentils. The area has a long history of producing high-quality lentils, and the name "Laird Lentils" has become synonymous with the premium quality lentils grown in this region.
Lentils have been cultivated and consumed for thousands of years and are believed to have originated in the Middle East. They have since become a staple food in many cultures worldwide and are known for their high nutritional value and versatility in cooking.
In Canada, lentils have been grown for over a century, and the country is now one of the leading producers of lentils in the world. The Laird variety of lentils has become particularly popular due to its superior taste and quality. The name "Laird Lentils" has come to represent the best Canadian lentil production.