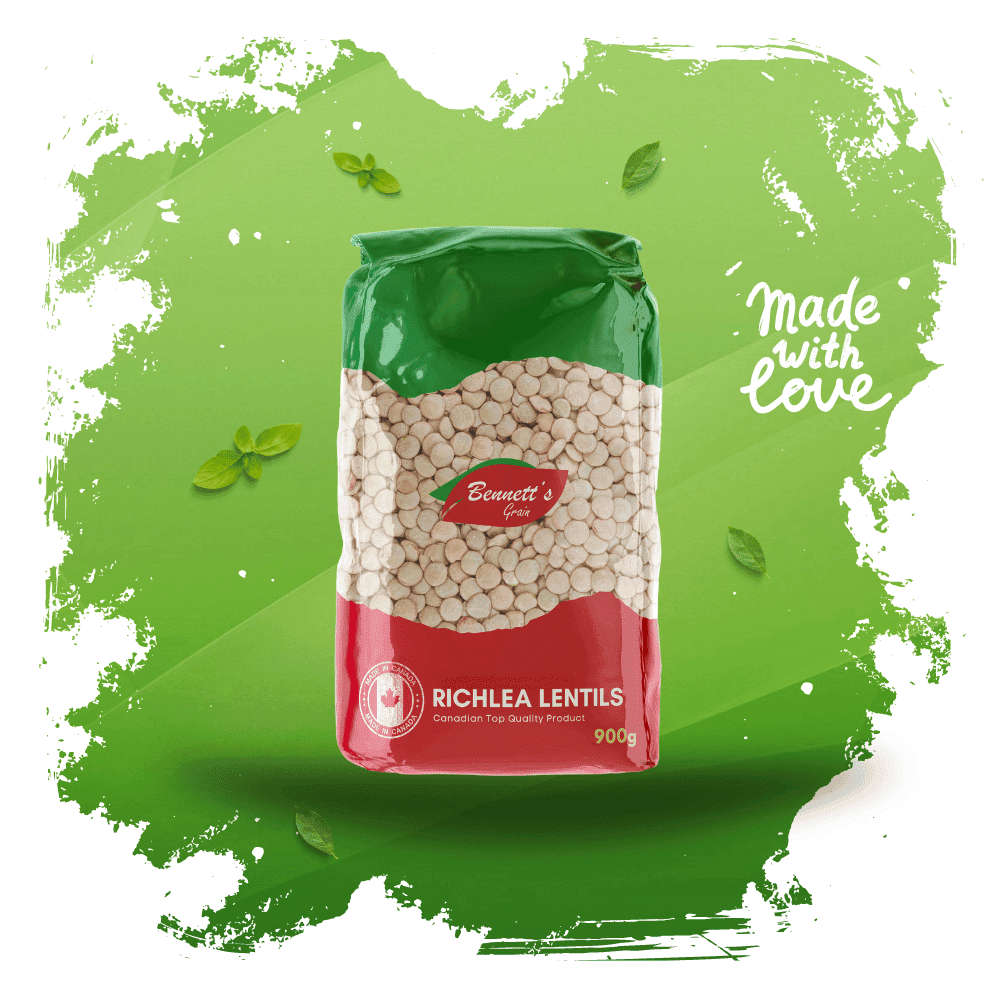 Canadian Richlea Lentils Supplier & Exporter
Bennett's Grain is a proud producer and exporter of Canadian Richlea Lentils, which are grown in Saskatchewan. Bennett's Grain provides its customers with the highest quality lentils and is one of the top suppliers of Canadian Richlea Lentils.
Medium green lentils, also known as Richlea lentils, are a type of legume commonly used in many cuisines worldwide. They are small, green, and oval, with a slightly nutty flavor and firm texture.
Richlea Lentils supplier in Canada
Bennett's Grain is a premium supplier and producer of Canadian Richlea Lentils (Medium Green Lentils) based in Saskatchewan, Canada. Bennett's Grain provides top-quality Richlea lentils, lovingly harvested and processed. Bennett's Grain stands by its name as a reliable and trusted supplier, providing customer satisfaction through every step of the process from production to delivery. Bennett's Grain grows each crop with care and respect for the environment, growing the right crops on the right land and using minimal water resources so Canadian Richlea Lentils are packed with nutrients while being sustainably produced.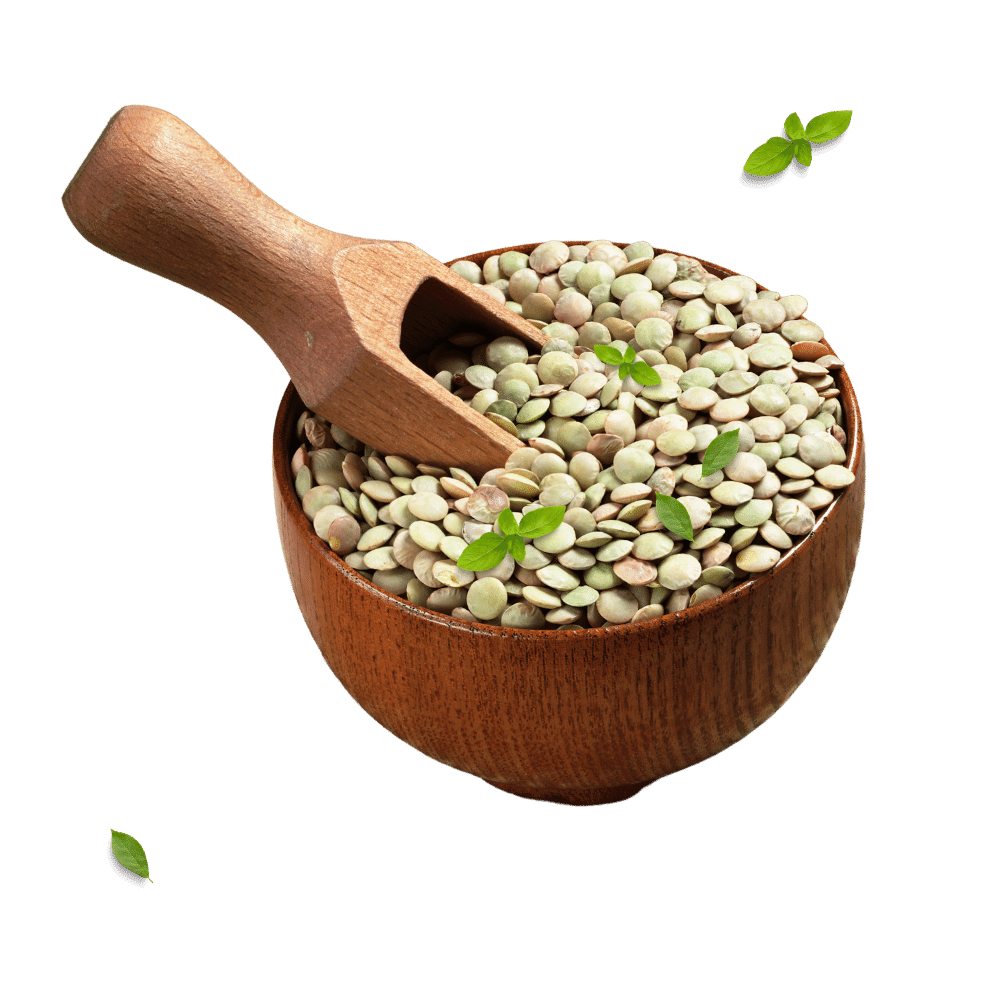 Bennett's Grain: Premium Canadian Richlea Lentils
Richlea Lentils, (medium Green) with their unique 5.5 to 6.0 mm size and distinctive green exterior with a yellow cotyledon, have become a staple ingredient in many kitchens around the world. Bennett's Grain, a highly reputable supplier based in the heart of Saskatchewan, is dedicated to providing the freshest and highest quality Richlea Lentils.
Our lentils are packed with essential nutrients and perfect for soups, stews, salads, and a variety of other dishes. Whether you're a home cook, professional chef, or simply looking for a healthy and delicious ingredient to add to your diet, Richlea Lentils from Bennett's Grain are an excellent choice.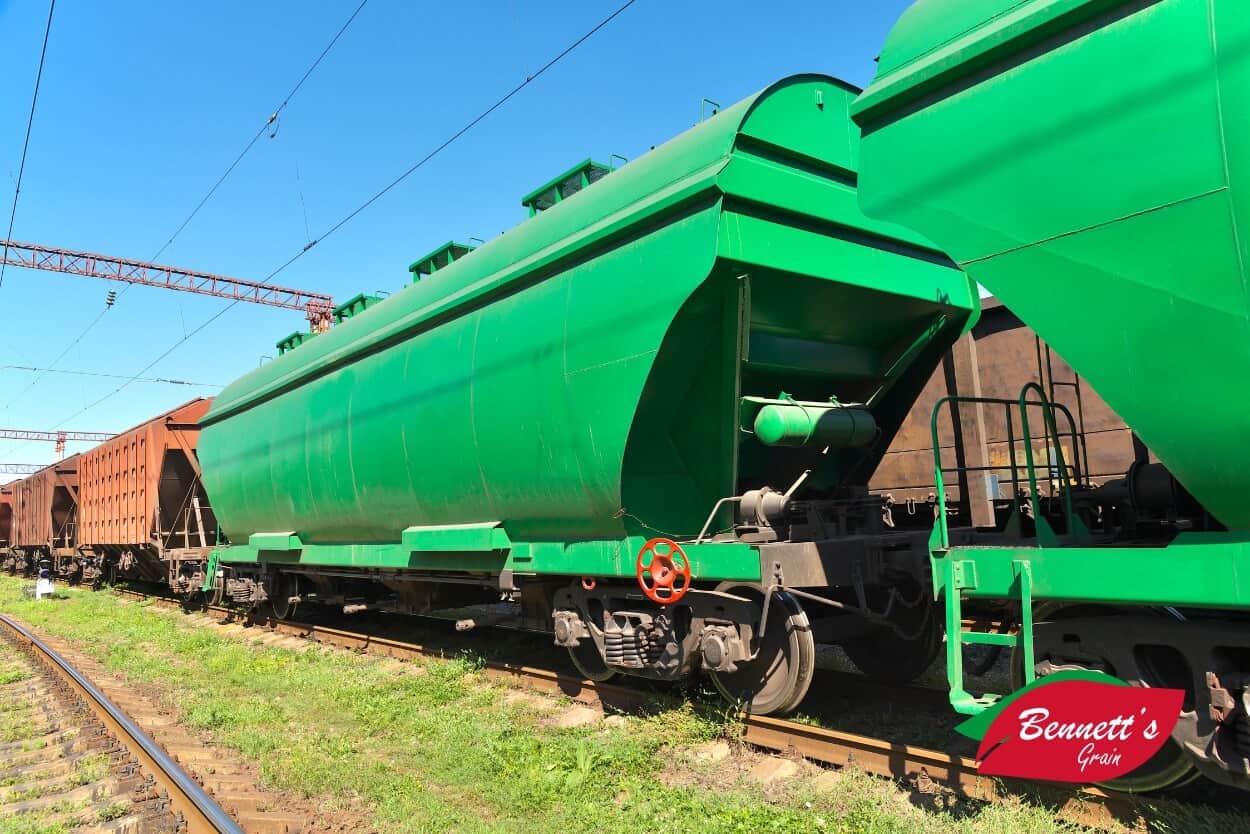 Richlea is an area name in Saskatchewan, Canada. It is known for its fertile farmland and is a major agricultural region, producing a variety of crops including lentils.
Richlea lentils have an excellent flavor, and are perfect for various meals or snacks! Bennett's Grain gives you the power to explore culinary creativity with the assurance that only their grains will make for endless possibilities!